Contact us
For any suggestions and / or claims feel free to contact us :
Domaines Vinsmoselle
BP 40 | L-5501 Remich
12 route du vin | L-5450 Stadtbredimus
Tél: (352) 23 69 66-1 | Fax: (352) 23 69 91 89
E-mail:
Publié le 01.07.2013
Cult Express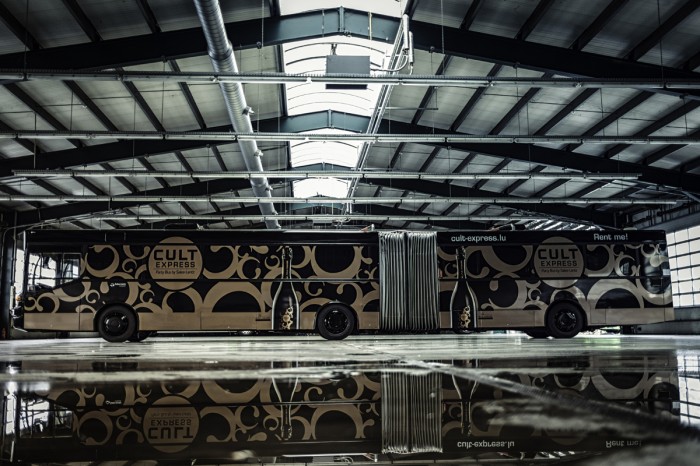 Domaines Vinsmoselle and Sales-Lentz are pleased to present the "Cult Express", the new way to get the party moving! The project, the result of an excellent collaboration, became a reality in record time.
Book the Cult Express online now ( www.cult-express.lu ).
Whether you'd like to enjoy a few hours partying with friends and family, or you'd like to host a unique business event, the Cult Express is sure to be a crowd pleaser and a unique way to celebrate with our unique Crémant Cult and other fine products. All aboard!
More informations at www.cult-express.lu
< Retour aux actualités