Contact us
For any suggestions and / or claims feel free to contact us :
Domaines Vinsmoselle
BP 40 | L-5501 Remich
12 route du vin | L-5450 Stadtbredimus
Tél: (352) 23 69 66-1 | Fax: (352) 23 69 91 89
E-mail:
Publié le 06.05.2015
L?excellence puisée au c?ur de notre terroir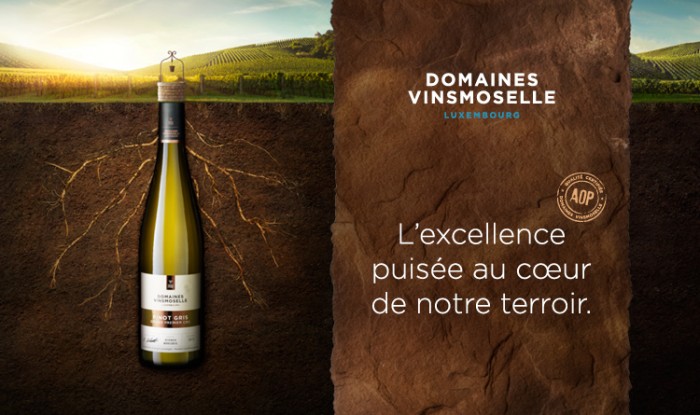 Depuis 1921, Domaines Vinsmoselle profitent de la diversité des sols de la Vallée de la Moselle pour produire des vins riches et variés, aux saveurs uniques. Héritiers du savoir-faire et des terres luxembourgeoises, les hommes et les femmes de Domaines Vinsmoselle travaillent leur terroir et vinifient leurs vins dans la plus pure tradition. C?est ce terroir que Domaines Vinsmoselle souhaitait promouvoir à travers cette nouvelle campagne que voici.
Devouvrez la campagne ici.
< Retour aux actualités