Contact us
For any suggestions and / or claims feel free to contact us :
Domaines Vinsmoselle
BP 40 | L-5501 Remich
12 route du vin | L-5450 Stadtbredimus
Tél: (352) 23 69 66-1 | Fax: (352) 23 69 91 89
E-mail: info@vinsmoselle.lu
Publié le 22.03.2018
Let's Make It Happen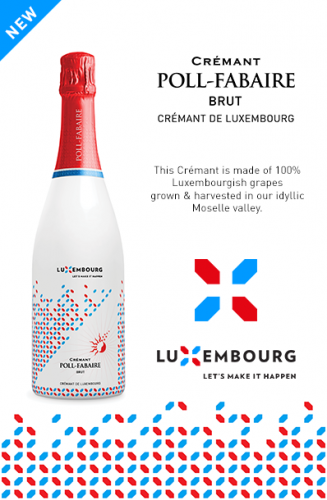 We just launched the first POLL-FABAIRE Cuvée Brut Let's Make it Happen! A Crémant made of 100% Luxembourgish grapes & elaborated in our idyllic Moselle Valley. We invite all visitors to the Springbreak Fair Luxexpo The Box to come to hall 8 booth number B24 and taste this new gem of ours! an absolute highlight in terms of appearance and taste!
< Retour aux actualités