Contact us
For any suggestions and / or claims feel free to contact us :
Domaines Vinsmoselle
BP 40 | L-5501 Remich
12 route du vin | L-5450 Stadtbredimus
Tél: (352) 23 69 66-1 | Fax: (352) 23 69 91 89
E-mail:
Publié le 10.12.2018
Das prickelt so schön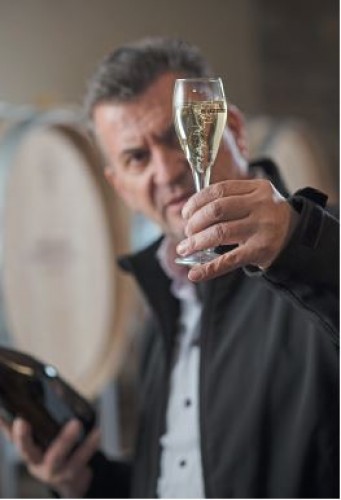 Lesen Sie in Ausgabe 50 (2018) des Télécrans über den Luxemburgischen Crémant. Im Interview Guido Sonntag, Kellermeister der Caves Crémants POLL-FABAIRE in Wormeldingen und Josy Gloden, Präsident der Winzergenossenschaft Domaines Vinsmoselle. Lesen Sie einen sehr interessanten Artikel mit Fun Facts und alles Wissenswerte zur Entstehungsgeschichte vom luxemburger Nationalgetränk, der Kippchen Crémant. 
Sprache des Artikels: Deutsch
ET: 8.12. - 14.12.2018
Autorin: Marina Folscheid
< Retour aux actualités