Contact us
For any suggestions and / or claims feel free to contact us :
Domaines Vinsmoselle
BP 40 | L-5501 Remich
12 route du vin | L-5450 Stadtbredimus
Tél: (352) 23 69 66-1 | Fax: (352) 23 69 91 89
E-mail:
Publié le 09.10.2020
PROUFDAG in a box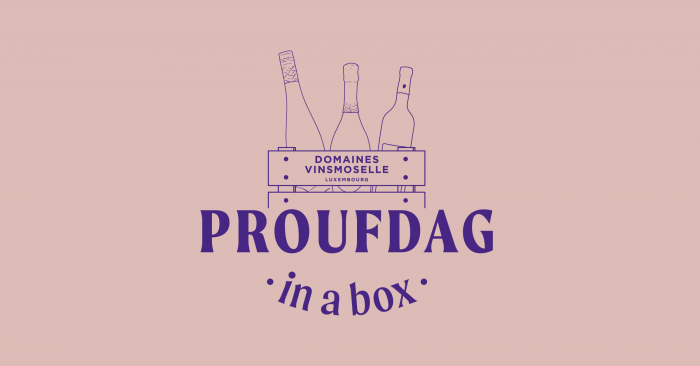 The current situation not allowing us to welcome you at our traditional event, we are pleased to suggest you for this 1st May 2021 3 tasting boxes, 2 of which in partnership with traiteur Niessen.
Order your box until April 24th 2021 on shop.vinsmoselle.lu or by phone 23 69 51.
Please specify for the collection, the name of one of our 5 wine shops in the 'comments' field when ordering online. (Grevenmacher, Wormeldange, Wellenstein, Remerschen or Luxembourg City)
Pick up your box on April 30th between 12 - 6 pm at the wine shop of your choice.
Presentation of the purchase confirmation is mandatory at the time of collection.
< Retour aux actualités