Contact us
For any suggestions and / or claims feel free to contact us :
Domaines Vinsmoselle
BP 40 | L-5501 Remich
12 route du vin | L-5450 Stadtbredimus
Tél: (352) 23 69 66-1 | Fax: (352) 23 69 91 89
E-mail: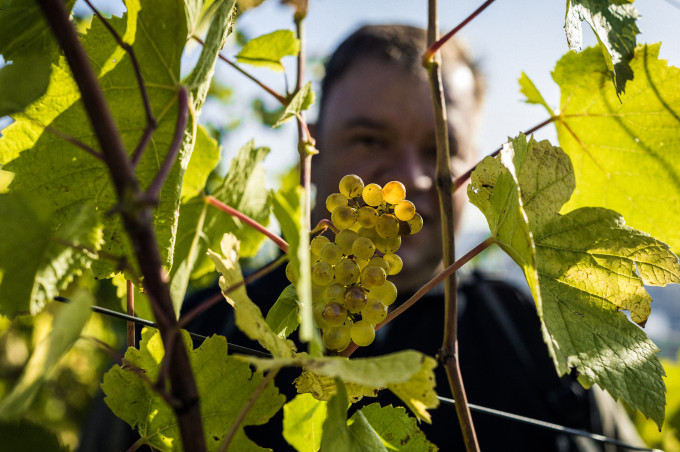 More than 200 wine-growing families are working together to produce the best grapes from which these fresh wines emerge and are the trademark of the Luxembourg Moselle.
The "Vignerons de Domaines Vinsmoselle" have been united in a cooperative for many decades. Before the First World War, most of the production was sold as must to Germany through a customs union called the "Zollverein". At the end of this conflict, this agreement expired and trade with Germany suddenly ceased. In order to find new buyers and help the distressed winegrowers, the decision was taken to found a cooperative that would take care of wine production and marketing. The first one was created in 1921 in Grevenmacher. Five more followed over the years. In 1966 five out of the six gathered to form Vinsmoselle and later in 1989 the last cooperative, the cellars of Wormeldange, joined as well.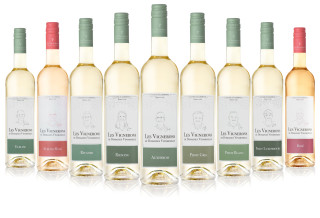 Less complex, but nevertheless exciting, these 7 typical wines allow you to get acquainted with the different varieties offered by the Luxembourg Moselle. The AOP range includes a variety of grape varieties such as Elbling, Elbling Rosé, Rivaner, Riesling. Auxerrois, Pinot Gris, Pinot Blanc, Pinot Luxembourg, Rosé.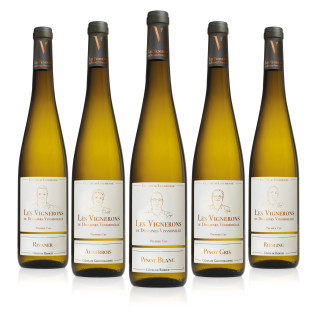 Finer and with a more pronounced character than AOP wines, the Premiers Crus play subtly with the aromas on the palate and on the nose. The Premier Cru range offers a diversity of grape varieties including Rivaner, Auxerrois, Pinot Blanc, Pinot Gris, Riesling.
The Grand Premier Cru range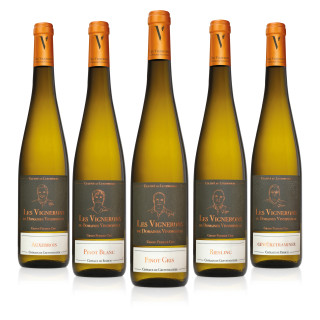 Complex, refined and expressive, these extraordinary wines reveal all the splendour, know-how and richness of the Moselle terroir. The Grand Premier Cru range includes different grape varieties such as Auxerrois, Pinot Blanc, Pinot Gris, Riesling, Gewürztraminer, Muscat Ottonel.
All the wines can be tasted in our wine shops. Visit us