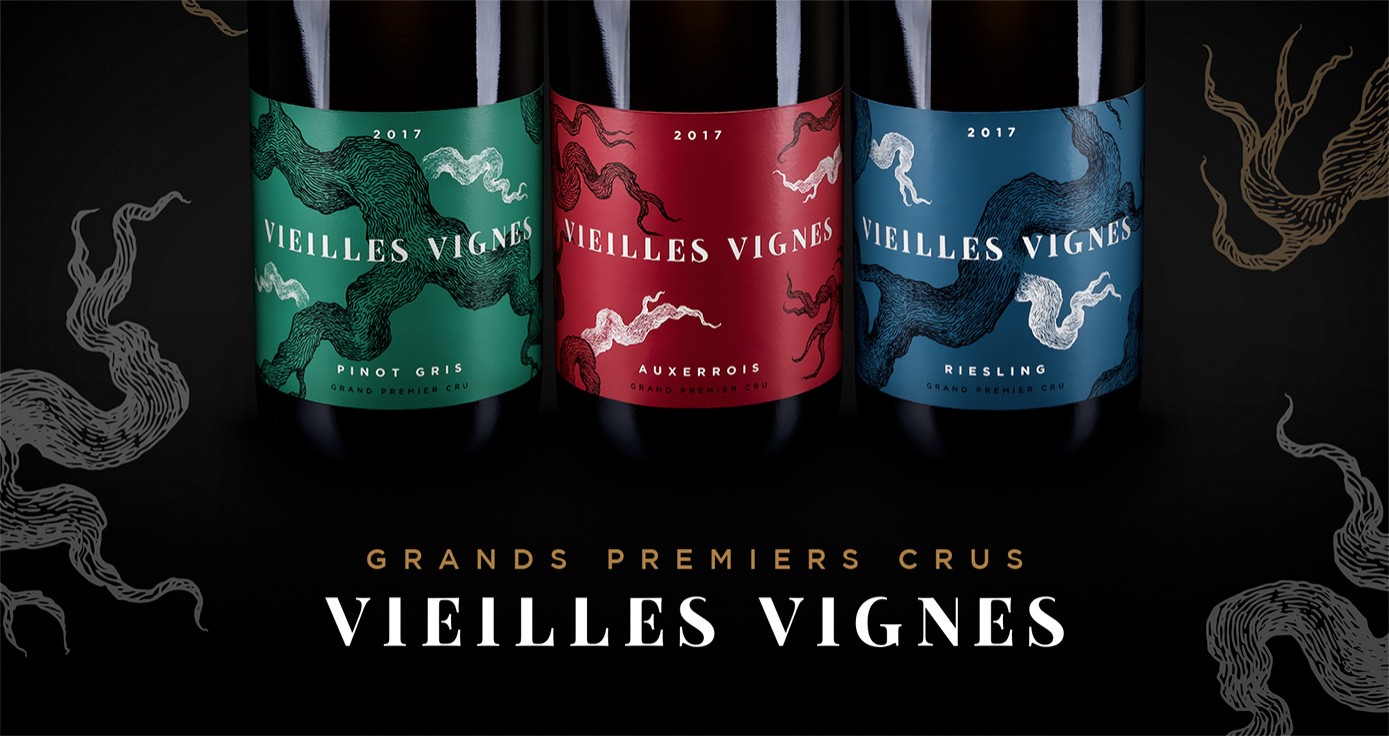 Finesse & Elegance
The wines of the Vieilles Vignes, made from vines at least 35 years old, offer moments of tasting with a more intense finesse and elegance. They thus offer refined food and wine pairings.

Pinot Gris Vieilles Vignes Grand Premier Cru 2017
In the nose fine flavours of herbs and peach.Very fruity at the palate, the wine is fat and mature. On the one hand it is opulent and dense, on the other hand it has a stimulating tartness.This is a crisp and refined wine with ripe fruits on the finish. It asks for more and is food friendly.
Auxerrois Vieilles Vignes Grand Premier Cru 2017
Rich and spicy with a very fine structured minerality, a fine nose of pear aroma.
At first it is very gentle on the palate, with a lot of finesse, white fruit and pineapple.
Afterwards, it becomes dense, with flavours of dry fruits. It has a long-tasting and fat finish.
Riesling Vieilles Vignes Grand Premier Cru 201
In the nose this wine shows intense flint-stone aromas, nice minerality and apricots aromas.
On the palate, the wine opens up the scent of spices. It comes with flavours of ripe honeydew melon, overall a dense wine with mature tartness. It is complex as the flavours of the fruits mix with the tartness. An elegant wine which is asking for more, in the echo dominates its spiciness. 
All the wines can be tasted in our wine shops. Visit us